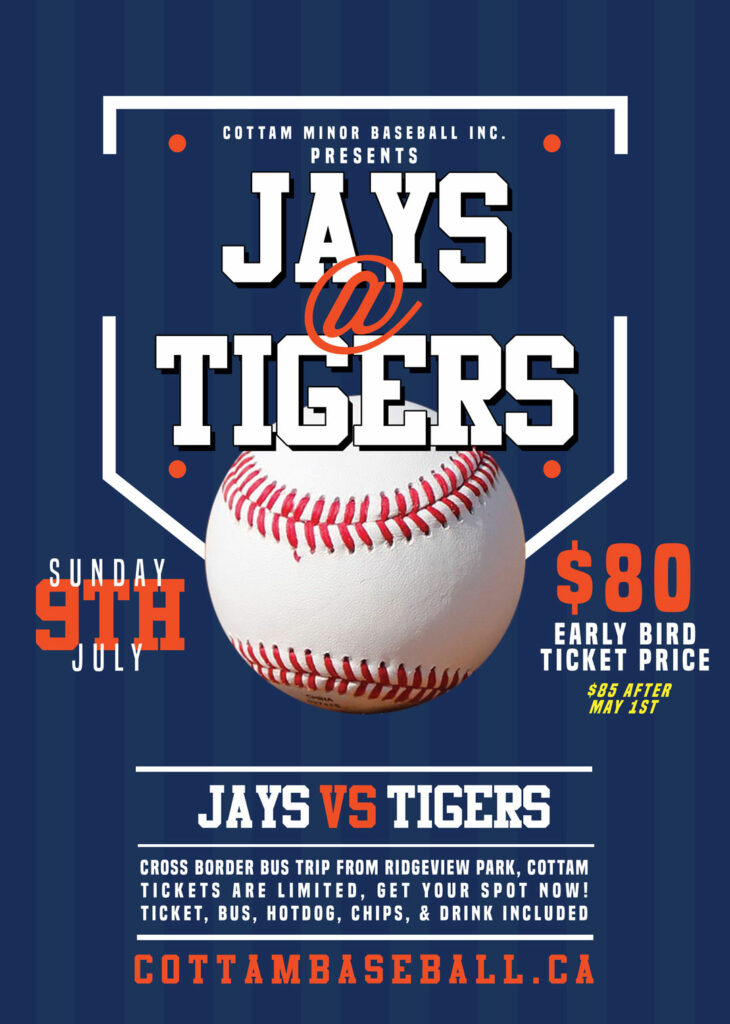 Join us for the greatest game of the year. We will start our adventure by boarding a coach bus departing from Ridgeview Park in Cottam on Sunday July 9th at 11:00. Our driver will take us across the border and directly to Comerica Park. Once at the park you will have plenty of time to explore the park before the game starts at 1:40.
After the game all the children will be able to go down to the field and "run the bases". This is truly a "must not miss" and exciting event for the kids. Don't worry the busses will not leave until everyone is back on board.
Please understand that we are crossing into the United States and at a minimum passports will be required for everyone 16 and older. It is also important to understand that Cottam Minor Baseball Inc is not responsible in any way for ensuring your eligibility into the United States. If you are not permitted into the United States the bus will continue to Comerica Park and you will need to make alternate transportation arrangements.
Prior to purchasing your tickets please take the time to understand the current border requirements by making sure your passports are current. Also if you are bringing a child that you are not the legal guardian of, you should have a letter, on your possession, from the legal guardian that you have permission to bring the child.
Other "good to know" information . . .
How you get the tickets! We received the tickets electronically and they will be sent to you electronically. The basic process is that Cottam Minor Baseball sends you the ticket(s) then you need to follow the link in the email.